---
November 28 - December 10: "Full & By"
Recent Works by Lisa Daniels


Exhibition Hours: Tuesday - Sunday, 12:00 - 6 p.m.

Opening Reception: Tuesday, November 28th, 6 - 10 p.m.
---
Lisa Daniels was born and raised in Calgary, Alberta. She studied at the Alberta College of Art and then at the Nova Scotia College of Art and Design in Halifax were she received a Bachelor of Fine Arts Degree in Fine Art and Art History. After graduating she worked as an Arts Administrator, supporting developing arts organizations and emerging artists. She then worked as a curator in Sarnia Ontario. Currently, Lisa lives and works north of Toronto in King City.
This body of work began as an exercise in exploring the relationship between weather and the human being. It evolved into a struggle to reconcile the opposing forces which are inherent in being human: good and evil, love and hate, birth and death, anima and animus. The moment we achieve a balance of these opposing forces, we experience the dynamic relationship of opposites and become aware of the beauty of being human, a being with a soul. This state is fleeting ... the struggle continues. These images are not a completed opus; they represent a work in progress.
---
Click on Images to view high resolution version
---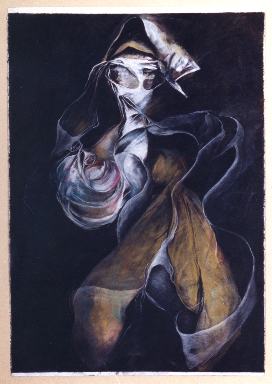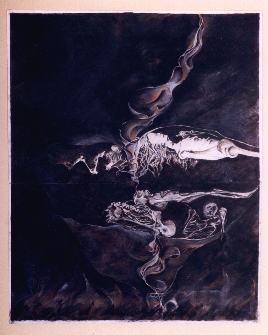 White Squall, 2000 (43"x30") Northern Light, 1999 (53"x43")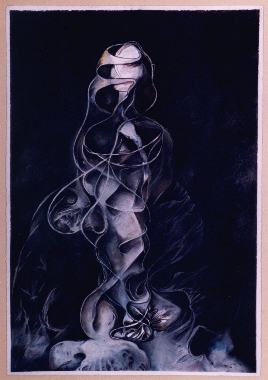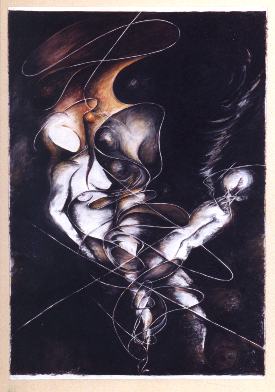 Be Calmed, 2000 (43"x30") Wind Veil, 1999 (43"x30")

All works chalk and pastel on paper.